Success stories fuelled by

the SteerFox solution
Our solution has already contributed to the creation of over 150 success stories. E-commerce players who rely on our catalog management platform to help them in their e-commerce development.


10Millions
Products distributed

Moto Attitude is the leading specialist of accessories dedicated to the practice of two-wheelers since 2004. Moto Attitude selects the best equipments and offers them to you at the best value for money. Find the biggest brands in the world of two-wheelers: Yamaha, Shark, Bell, Shad, etc...
Removing the performance barrier of acquisition campaigns
1
Integrating the competitive situation in the management of campaigns
2
Integrating the competitive situation in the management of campaigns
3
Historical advertising data was collected by the SteerFox platform in order to understand the first areas of improvement. We then build together a plan for the different growth phases, always focusing on profitability. How do we do this? By collecting daily data from the different acquisition levers to understand the market trends (demand, competitors' prices, etc.) and comparing them to the Moto Attitude offer. The objective is to target more qualified traffic and maximize investments.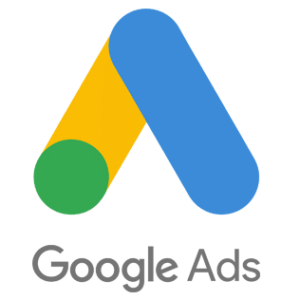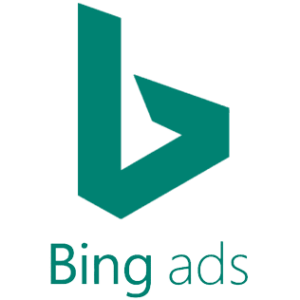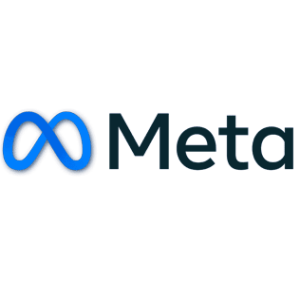 ROAS : x3
Turnover : +34%
"Before working with SteerFox, we had fluctuating sales despite fairly stable investments. Since we started working with SteerFox, we have experienced an acceleration of sales with +240% of online sales as well as significantly higher margins (x7) while maintaining the budgets allocated on the various advertising channels."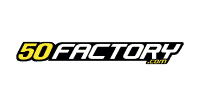 50 Factory specializes in the sale of spare parts and accessories for your vehicles. New and used products for the repair or the maintenance of your motorcycles, quads and scooters. They sell the most recognized brands: Ipone, Malossi, Top performances, Yasuni, Monster, MVT... at the best prices!
Opening acquisition to the international market
1
Controlling the profitability of certain products
2
Bringing visibility to top products
3
The SteerFox scoring allowed us to evaluate the individual sales potential of each of our products, and then to restructure the campaigns according to this indicator. After defining the top products in the catalog, we boosted them on the SteerFox CSS. Recently, we activated 2 opening strategies to go even further: an opening of the SEA channels and an opening of the sales countries.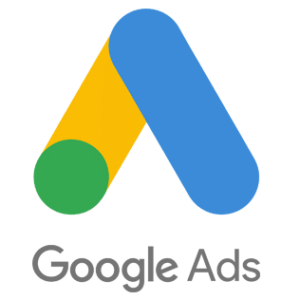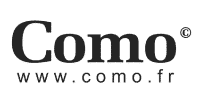 Como is an authorized distributor and repairer of the smart, Mercedes-Benz and Lexus brands in 21 sales outlets in the Paris region. In total, the group sells nearly 8,500 vehicles per year.
Getting more and more qualified leads
1
Restructuring the campaigns according to the 3 different business lines
2
Developing the turnover by controlling the CPA
3
SteerFox combined its technology and human expertise to manage Como's campaigns on a daily basis. This operation requires human interaction and regular monitoring for the implementation of campaigns, as well as for the reports submitted monthly. In this sector, the segmentation of campaigns by offer is essential, as it allows for the industrialized tuning of each dealership's acquisition strategies.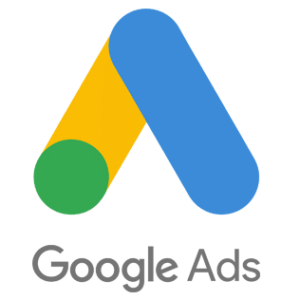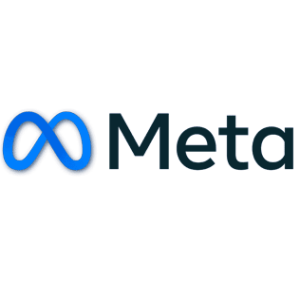 We increased the number of qualified leads while decreasing our CPA by 70%.
"We chose SteerFox because of their responsiveness and transparency. We needed to understand the behavior of our visitors, the monthly reports are clear and precise, allowing us to make the right decisions."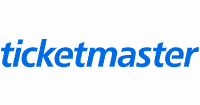 Ticketmaster has been the leader in ticketing since 1976 and is present in 32 countries. In total, 465 million tickets are sold each year throughout the world thanks to the work of 4,000 employees.
Managing a constantly renewed catalog
1
Managing a constantly renewed catalog
2
Maitriser les marges qui diffèrent à chaque évenement
3
Google and SteerFox collaborated to propose a 360° approach focused on Search and YouTube. Two strategies for the search part: optimizing the coverage in order not to miss any relevant semantics and choosing a broad match type to increase the number of bookings. One main strategy for YouTube: using YouTube for Action and Beta Cross-network attribution to target low funnel audiences.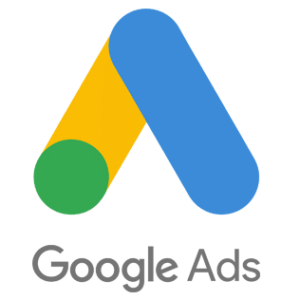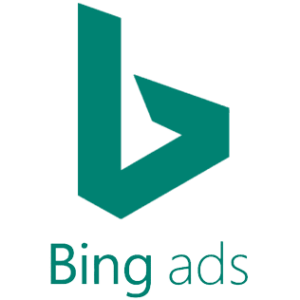 Return on investment: +50%
Cost per acquisition: -37%
Conversion rate: +72%
"Steerfox has been our ATS partner for almost 5 years. We liked their DNA from the beginning, they automate the acquisition campaigns according to the triggers that we have together deemed relevant. The reports are personalized and powerful, and we regularly exchange on priorities, innovations and new optimization methods that can be implemented thanks to their platform."
Campings is a tourism player operating in France, Belgium, Spain and the Netherlands. Following the Covid-19 period, Campings.com was looking for a way to restore its profitability and cash flow.
Increasing profitability
1
Controlling the distribution of accommodations according to seasonality
3
Google and SteerFox collaborated to propose a 360° approach focused on Search and YouTube. Two strategies for the search part: optimizing the coverage in order not to miss any relevant semantics and choosing a broad match type to increase the number of bookings. One main strategy for YouTube: using YouTube for Action and Beta Cross-network attribution to target low funnel audiences.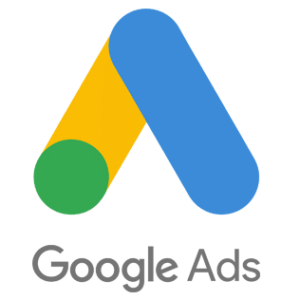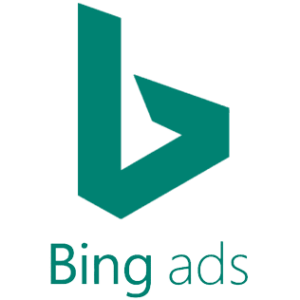 As a result, YouTube's ROAS exceeded that of all other channels.
"SteerFox convinced us to reintegrate YouTube into our media mix in order to capture the peak demand in our category. Two areas were particularly worked on: the precision of targeting and the visual creations. The result is performances that live up to our ambitions."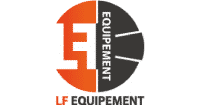 LF Equipement is a company specializing in construction equipment, since 1991. The company has 2 e-commerce websites for new and used equipment for individuals and professionals.
Facing a BtoB competition made up of large brands.
1
Managing multi-levers acquisition
2
Developing BtoB sales with offline conversions and requests for quotes
3
The growth solution deployed for LF Equipement started with the implementation of a lead tracking system based on the calls made and the estimates made thanks to the ads. This was followed by a deployment of display campaigns and dynamic remarketing campaigns. Lately, LF Equipment has opened its acquisition to Facebook Ads to target additional audiences.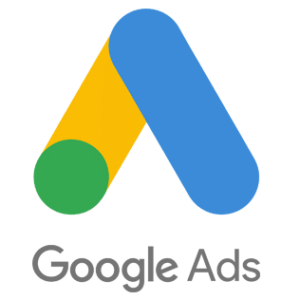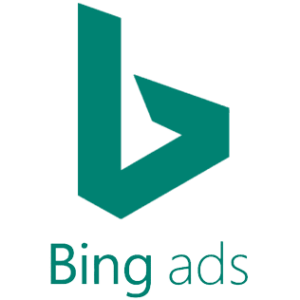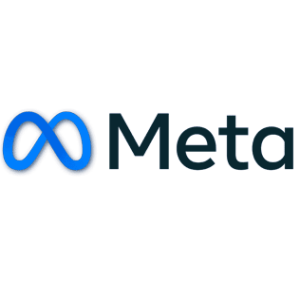 ROAS : +75%
Conversion rate : x3,6
Non-branded sales: x6.5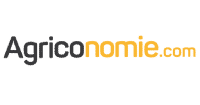 Founded in 2014 in Coole in the Marne region, Agriconomie is the 1st online marketplace for farmers. Discover there a wide choice of agricultural products at the best price: fertilizers, seeds, spare parts, animal nutrition...
Controlling the distribution of their catalog according to seasonality
1
Managing their international acquisition campaigns
2
Controlling their profitability by developing the turnover
3
Agriconomie has a catalog of several thousand products, most of which are highly seasonal. We reorganized the campaigns with a catalog-oriented logic thanks to the creation of dynamic templates with daily and automatic updates according to price variations, promotions and available stocks. Simultaneously with this product approach we developed an approach based on product seasonality in order to take appropriate actions to maximize their performance.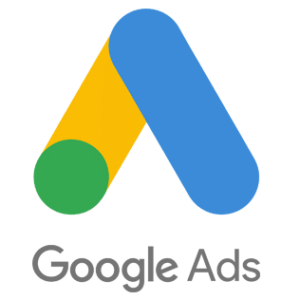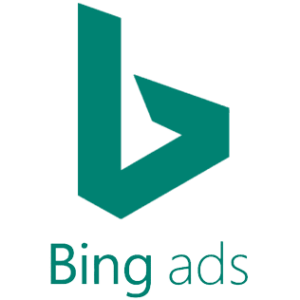 +60% profitability on the international market
"SteerFox has allowed us to quickly improve our campaign management! Optimizations are now made range by range and according to the profiles of prospects or customers."
Sonovente is the specialist of sound, DJ, lighting, home studio and instruments sales. A catalog of 250 000+ products at the best prices from 500+ brands. Sonovente is a 1200 m2 store but also a website restocked every week with new products.
Respecting strict profitability objectives
1
Managing multi-levers acquisition
2
Identifying high potential products to enrich the catalog
3
With the SteerFox platform, Sonovente was able to reorganize itself on a catalog-oriented logic by integrating their profitability objectives by brand, by category or by product. Advertising content and arbitration were automated to maximize their profitability by acquisition lever. The SteerFox platform provided unique insights to enable their purchasing, finance and marketing teams to make key decisions on product sourcing.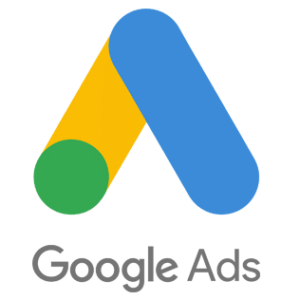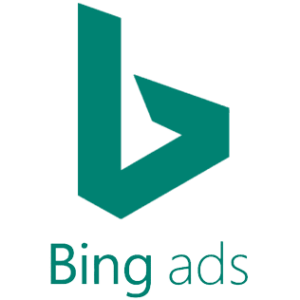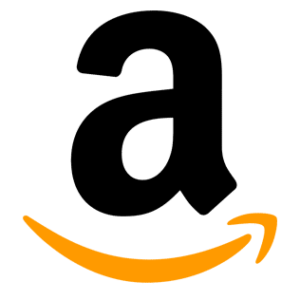 "In terms of human resources, we are no longer able to manage advertising campaigns by hand with catalogs of several thousand products. Today, our collaboration with SteerFox is based on 2 pillars: technology, which allows a product-oriented approach and is therefore essential, even decisive, and human expertise. Indeed, it remains essential to be accompanied by a team to understand our business, our challenges and our objectives."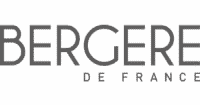 For more than half a century, Bergère de France has been a major player in the knitting yarn industry. From a family business to a brand recognized throughout Europe, Bergère de France has been able to develop its activity by acquiring one of the largest and most beautiful spinning mills located in Lorraine.
Expanding its audience and conquering a younger population
1
Conforming to profitability objectives by sub-segment
2
Opening its acquisition worldwide
3
With Bergère de France, we started by working on the audience clusters of their website. We reused these clusters to create new advertising campaigns. Then, in order to adapt to their sector, we established an action plan based on the seasonality of the products to maximize their performance. Finally, we opened the campaigns in the United Kingdom, Belgium, Canada, the United States and the Netherlands.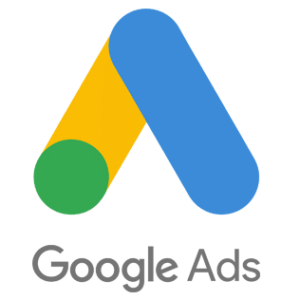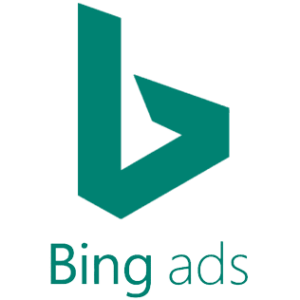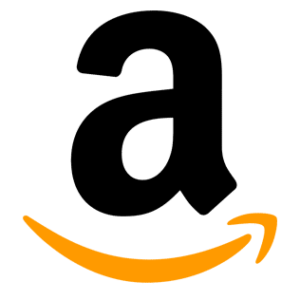 E-commerce revenue : x3,5
Acquisition cost : -75%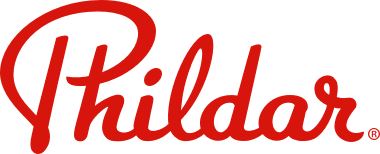 Phildar is the European leader in knitting yarns that has been dressing all generations since 1903. A catalog of 4000+ products sold in 500+ points of sale and on the Phildar website.
Developing and securing e-commerce sales
1
Improving the profitability of acquisition campaigns
2
Expanding the target to a younger clientele
3
The collaboration started with a restructuring of the brand and non-brand accounts in order to develop the non-brand sales volumes. We then carried out a long enrichment process. On the one hand, we enriched the ads by synchronizing them with the promotions and offers made on the website. On the other hand, the enrichment of product data with the integration of keywords from the website's search engine or the integration of trendy keywords on marketplaces.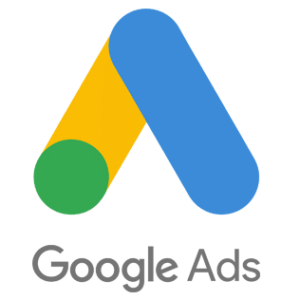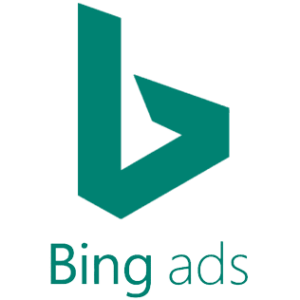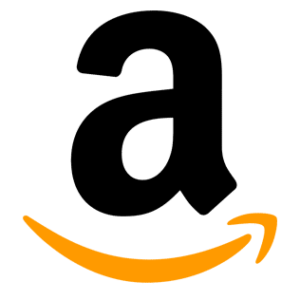 Non-branded sales : +50%
Revenue per click : +33%
Cost per acquisition : -25%
By developing Phildar's actions on Bing and by activating CSS, SteerFox allowed the company to experience a strong growth of its online revenues. Phildar's ambition is to continue to grow by activating new channels with SteerFox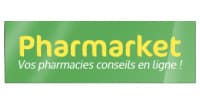 Pharmarket is the first network of online pharmacies and healthcare and beauty stores. A catalog that offers a wide range of low-priced non-prescription products. Such as all the products of the Avène Laboratories, La Roche Posay, Bioderma, Mustela, and many others.
Developing sales in a highly regulated sector
1
Making growth profitable in a long-term perspective
2
Optimizing campaigns according to geolocation data for click and collect
3
Our collaboration started with the SteerFox set-up (scoring of products potential and boosting of top products), followed by an action plan based on the seasonality of products to maximize their performance. The catalog references were all segmented by category. Thus, each one now benefits from a personalized approach to improve efficiency.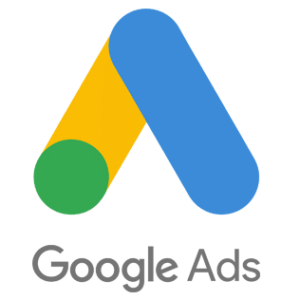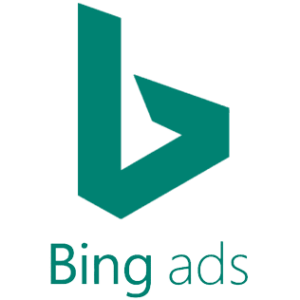 Online sales: x3.5/li>
ROAS : x4
Cost per acquisition: -57%
"I have complete trust in SteerFox's ability to optimize my budget in the long term. I realized how Steerfox's progress was constant and how its efficiency was extremely reassuring."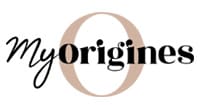 MyOrigines is the new major French player in the online sale of cosmetic products abroad! A product catalog of more than 18500 wonderful beauty items carefully selected from 430 major brands.
Identifying growth potential by product.
1
Analyzing performance by acquisition lever
2
Analyzing performance by brand
3
The SteerFox platform allowed them to score the sales potential of each of their products in order to structure the catalog into different performance segments. The objective was to optimize the distribution of campaigns on the different acquisition channels by creating dynamic clusters. Thanks to these centralized insights, the platform then allows to predict sales to push the right product, on the right acquisition channel and at the right time.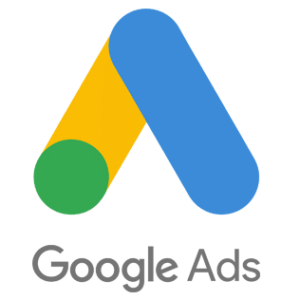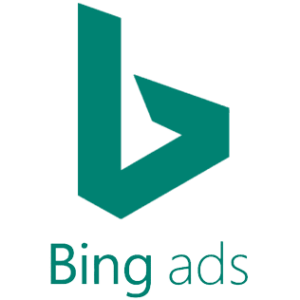 Sales: x2
Conversions : +77%
ROAS : +40%
Time saved : +50%
"In a period of rapid growth and international development, we searched for a long time before finding Steerfox's SaaS solution, which computing power and multiple and complex sorting options allowed us to develop our sales on 50% more products while increasing our ROI."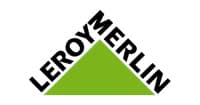 Leroy Merlin is the N°1 in home improvement since 1921: construction, decoration, DIY and gardening. A French company with an international presence in Europe, Asia, Africa and South America.
Optimizing campaigns by geographic zone
1
Developing sales of the Leroy Merlin marketplace outside France
2
Adopting a specific strategy per product to maximize the diffusion of promotions
3
We set up an ultra-personalized management system for Leroy Merlin with the development of new features according to the client's needs. The implementation of a follow-up of the competition thanks to the "share of voice" feature of the platform by product category allowed Leroy Merlin to emerge from the competition on the different levers.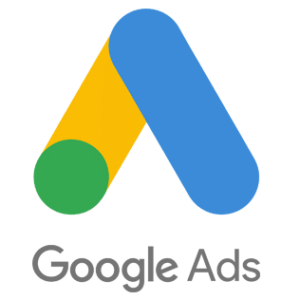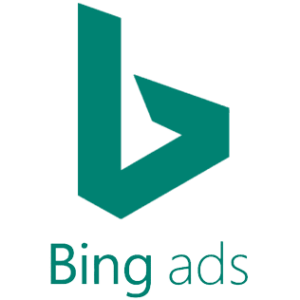 Thanks to a coherent Search + Shopping + CSS segmentation on 600 automated campaigns, a fine analysis of product performance, and a multi-objective omni-channel management ( e-commerce, store visits, etc...), SteerFox made it possible to achieve a 336% increase in gross margin in 6 months, with a constant budget.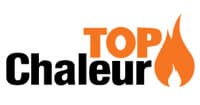 TopChaleur has been the online wood heating expert for 20 years. Their mission is to offer to as many people as possible a means of heating that respects the environment and their purchasing power. Products 2 to 3 times cheaper than in stores to heat in an eco-friendly way.
Driving multi-levers acquisition
1
Adopting a granular approach by product
2
Minimizing reaction time with predictive actions to
3
Top Chaleur has achieved exceptional performance through multi-channel without coming from a preferred social network sector. How? A highlighted product to trigger interest, an enriched, refined and complete catalog to provide a clear offer. And finally a dynamic retargeting to invest on the most profitable top products and optimize investments.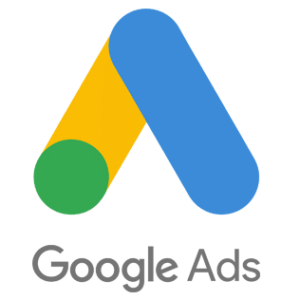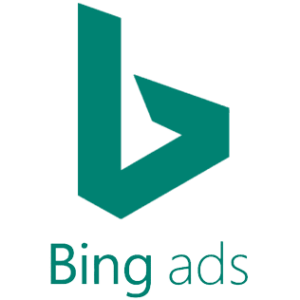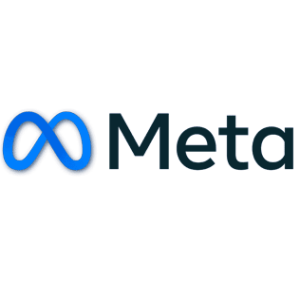 Turnover : +61%
ROAS : +20%
Cost per click : -37%
"We work with Steerfox with great confidence (...). The team was able to be reactive and adapt its actions to our target and our business (...). We're reaching our business objectives while controlling our acquisition costs. Special thumbs up to their in-house attribution tool which allows us to have another reading on how to manage the levers and arbitrate the campaigns. "